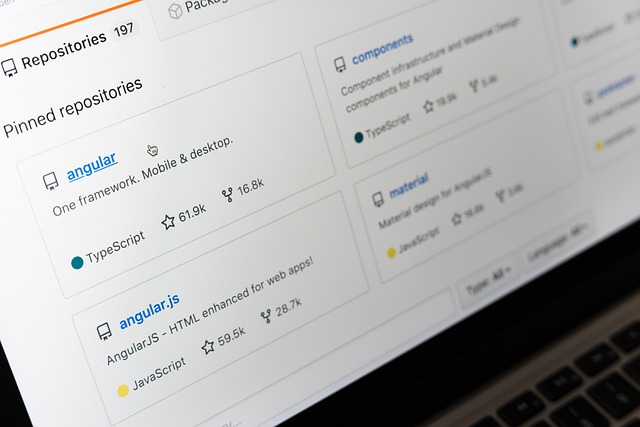 Dentists are always looking for ways to improve their business and customer service. Nowadays, busy dental providers even look into management software that can handle everything from billing, scheduling, and patient management to creating marketing materials. For both the patient and the dentist, this is a win-win situation. 
This article will cover 5 management software solutions that dentists will find useful in running their practices. If you are looking to partner with dentists who have seamless customer service, you can search an online dental directory to help you with that!
Open Dental is a flexible, powerful, and affordable dental management software made by dental professionals. The software was designed to increase productivity, profitability, and patient satisfaction.
Open Dental features:
Patient portal access including a phone system and patient website that automatically informs patients about appointments, price estimates, insurance eligibility, treatment options, procedures, payments accepted, calendar of appointments with doctor information, dental health tracking charts, dental photos, and others.

Medical billing which offers an array of advanced billing tools that are customized to suit various types of dental procedures and dental insurance.

Treatment module where treatment plans for patients can be managed, sorted out, and prioritized per appointment. 

Chart module which allows you to track and organize the clinical information of patients. 

Mobile Apps supported on both Android and iOS for appointment management, records management, and appointment reminders.
Dentrix Ascend prides itself on being the leading software company in North America. Its cloud-based software feature offers a streamlined management process, so you can spend more time providing excellent care. With their user-friendly interface, you can effortlessly scale your business as it grows. 
Here's a list of its powerful features: 
A multisite feature that simplifies task, billing, and schedule management processes through the use of an intuitive system.

Practice Management systems which provide centralized patient data, allowing you to speed up patient check-ins and check-outs. 

Front Office features which include online booking, appointment scheduling, patient routing, and efficient insurance management process. 

Clinical tools which enable you to customize clinical charts, instant sharing of digital images, and efficiently develop and track treatment plans. 
Curve Dental offers many features that can increase revenue and create a better dental experience for patients. This dental management software can handle all of the typical dental processes from scheduling to patient records so it makes it easy for dentists to focus on their patients rather than managing their business processes. 
Here are some things Curve Dental offers: 
Business Intelligence systems which combine custom report functionality, standard reports, and real-time intelligent dashboards that provide you greater operational awareness of your dental practice. 

Personalized Patient Engagement feature which enables you to instantly upload patient information and configure patient recall to your preferences.

Foolproof security measures which include annual security audits and detection systems to ensure your data is protected from various cybersecurity threats. 

Painless dental billing solutions which allow you to effortlessly post payments, simplify e-transactions, and configure invoices. 

Continuous automated update feature which allows you to work with the latest software version on any internet-connected device.
A first-mover to the cloud! Planet DDS stays true to its long-standing name in the market by offering robust dental office management solutions through its Denticon software. It offers a modern clinical experience, efficient back and front office operations, and easy-to-use scheduling systems. Unlike any traditional software solutions, Denticon is available on a monthly subscription with minimal up-front costs. 
Here are its best offers: 
Modern clinical solutions which include native imaging, ortho module, advanced treatment planning, and voice-activated perio charting. 

Streamlined scheduling systems which cater to multi-office, online, and family appointment scheduling. 

Online patient tools such as eSign portal and payment portal.

Native Patient Communications software that allows for multi-touchpoint campaigns, integrated workflows, and patient list segmentation. 

Multi-specialty features ranging from general dentistry, pediatric dentistry, periodontics, orthodontics, endodontics to oral surgery. 
Dovetail provides a sleek interface that allows for efficient management of treatment plans and patient records. You can choose from a variety of pre-designed workflows or customize your own. Since it's cloud-based, the software is available on any device.
Dovetail provides the following services: 
Automatic and digital workflows reduce administrative work, streamline follow-up appointments, and maximize billing systems. 

Mobile access allows you to finish clinical notes, schedule an appointment, or access patient data on the go. 

Muti-clinic features where you can manage multiple offices through shared electronic records and separate operations.

Efficient business analytics and management systems allow you to readily track invoice history, view patient eligibility and claims for insurance and create custom reports.
Conclusion
Dental management software can be a great way to increase your business and provide better customer service. By using any of these solutions, you're able to handle everything from billing, scheduling, and patient management to creating marketing materials that are customized to reflect your brand. We've carefully listed the best ones out there, but the final choice still rests with you!